Back

Browse
Solid Timber Doors

---

Usage: External, Internal

---

Crown Doors offers solid timber joinery doors for any entryway or interior. Durable and beautiful, crafted from Pacific maple in stain or paint grade. Built to last, retain natural wood grain look. Customizable with glass/glazing options. Experienced team supplies Australia-wide, design your own or choose from pre-designed collection.

Interior Doors

---

Usage: Internal

---

Crown Doors presents stylish, engineered interior doors crafted with quality materials. Choose from a variety of finishes and styles to enhance your space. Our experienced team provides nationwide delivery and custom design services. Elevate your interior with Crown Doors' beautiful and long-lasting engineered doors.

Glass Options

Standard Glaze

At Crown Doors, we offer a range of stunning glass designs to complement any door. Our glass is made to exacting standards, ensuring quality. Choose from a variety of patterns, colors and textures that will add a touch of sophistication to your home.

Triple Glaze

Crown Doors offers triple glaze glass with exquisite designs to enhance your home's aesthetic appeal. Our glass is designed for maximum effect. With an array of unique designs to choose from, our triple glazed glass doors are not only functional but also visually stunning.

Venetian Blinds

Crown Doors offers a stylish range of Crown Venetian's venetian blinds to add sophistication to your doors. Our blinds are crafted with high-quality materials. Discover the perfect blend of style and functionality with Crown Venetian's Blinds.

Crown Venetians

Door Products

More Hardware and Product coming soon

Exciting news! Our updated range of hardware products is just around the corner. While you wait, we invite you to enquire about your hardware needs with us through our contact page. Our dedicated team will be happy to assist you in finding the perfect solution to meet your requirements.

Door Services

Door Service page Coming Soon

Exciting news! Our list of door services is coming soon. Enquire about your sizing, trimming, rebating, and priming needs with us through our contact page. Our dedicated team will be happy to assist you in finding the perfect solution to meet your requirements.
Wholesale supplier of Solid Timber Joinery Doors and Solid Engineered Doors
Crown Doors supply doors made from Solid Pacific Maple Timber. We also supply solid finger jointed maple engineered doors.
Extensive door range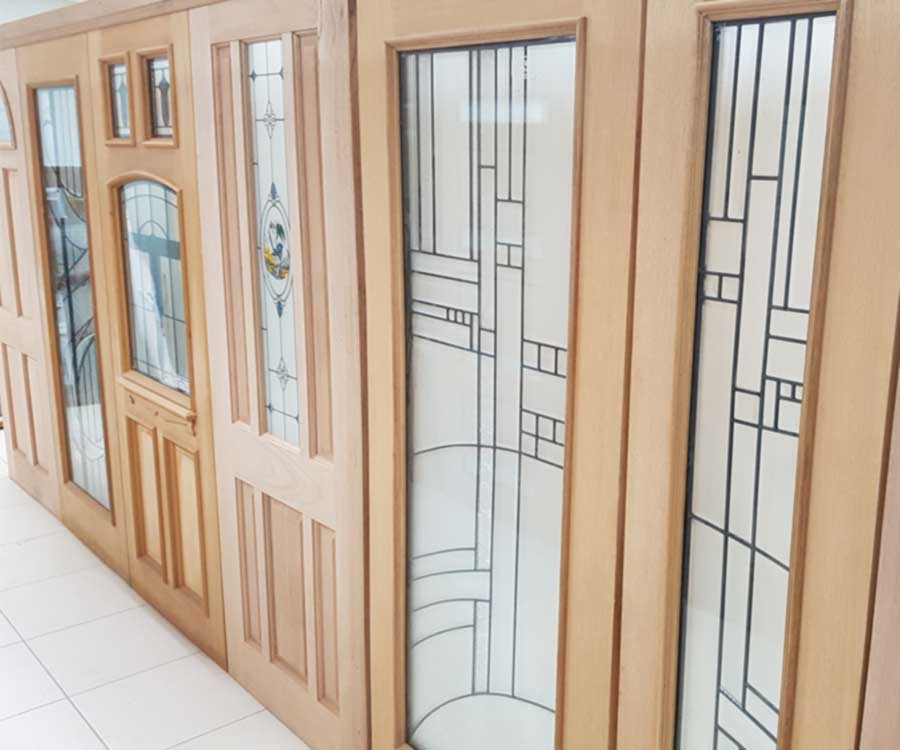 With a reputation for excellency, our team of craftsmen and logisticians have constructed, detailed, supplied, and renovated door and doorways in Australia since 1999. Started with the heritage triple glazed doors and expanded to modern styles, such as the Lyon doors, we continue to create impressive doorways that will boldly create a statement for years to come.
CUT TO SIZE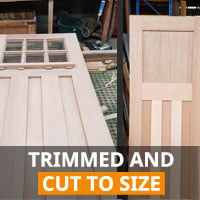 We can trim the door to size for you!
All 40mm Solid Timber Doors can be trimmed to size by up to 30mm from all 4 sides. (eg: 2040 x 820 to 1980 x 760).
This allows for all our 820 entry Doors to be trimmed to the old style of 1980 x 770.
Also, we have 35mm Internal Doors that can also be trimmed to size same as stated above.
Our Solid Engineered Doors can be trimmed 10mm from each side, and 30mm from top and bottom and still retain a stain grade finish
CUSTOMIZATION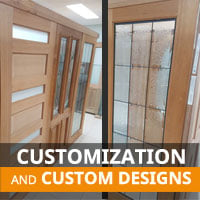 We offer a vast range of customization for your dream door! Want a door that fits a peculiar size, or how about replacing each panel with different glazing? The choice is up to you!
Need a custom door built? Our team of professionals can help create your dream door based upon sketches, plans, photos or printouts. We pride ourselves on our quality workmanship that we bring to our standard range of doors, and love for new challenges.
YEARS OF EXPERIENCE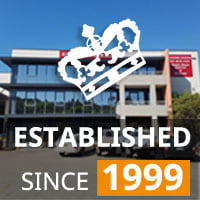 Started in 1999 with the introduction of the first Triple Glazed Brasslight Doors, we have been serving Australia for over 19 years!
We strive to provide Australia with new and improved products for years to come.
DELIVERY AUSTRALIA WIDE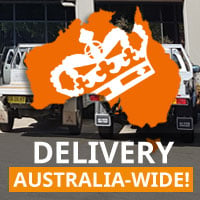 We pride ourselves on providing a fast and reliable delivery service throughout Australia. 
Our products are available Australia wide through selected hardware and building supply stores.
Are you a business interested in a little B2B?
Contact us or come visit us! We can help you start selling our products!